Release 9.7
Released on January 16th, 2023 Golive Marketplace Listing | Version History
Improvements
Environment Category Swimlanes
Group your Issues, Scheduled Events, Status Changes and Deployments by Environment Category Swimlanes
Learn more

New Status Change Monitoring API
New Status Change Endpoint has been provided to facilitate integrations with observabiliy and monitoring platforms such as New Relic, Datadog and Dynatrace.
Learn more

Environment Creation improvements
Now use a set of default values for fields such as permission scheme, environment names, statuses… to make environment creation smoother
Fixed Bugs
Timeline: calendar displayed in frontend not always up-to-date after a create/update/delete operation

Timeline: avoid error on timeline loading

Deployment: disable controls correctly based on current logged in user permissions

Quick filter: fixed default behavior of default "unresolved" quick filter

Wizard: fixed possibility to create environment, even when user doesn't have permission to edit all of the default attributes
Highlights
Environment Category Swimlanes
Display events related to Environments grouped by their categories.
Customize category swimlanes by showing only desired categories, sorting them by rank or name or opt for a condensed display by showing their label vertically. Learn more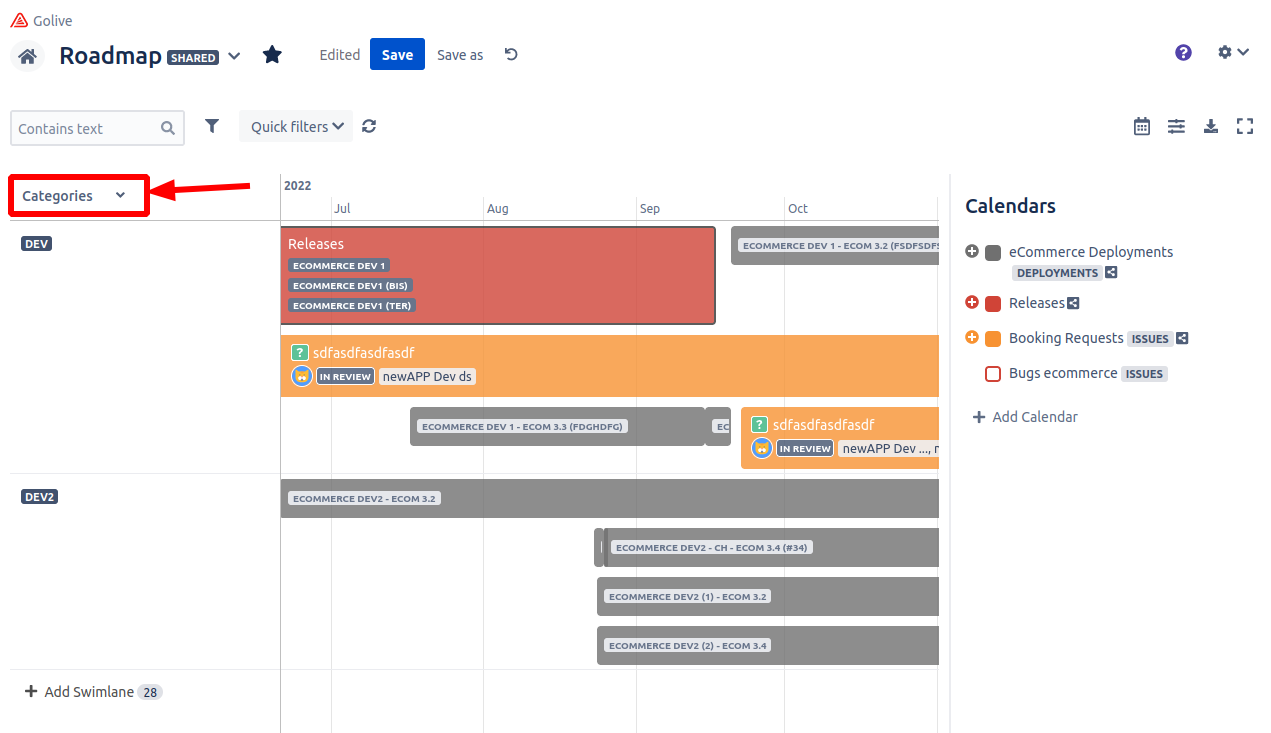 New Status Change Monitoring API
Share Environments status with Jira stakeholders by integrating your existing monitoring stack such as New Relic, Datadog, Dynatrace… using new status change monitoring API.
Bulk update of environments based on search criteria such as application, category, environment attributes. Learn more