---
Golive provides a set of Gadgets to share information in your Jira Dashboards:
---
Environments Matrix Gadget
The Matrix Gadget shows Environments information using a Two Dimensional table: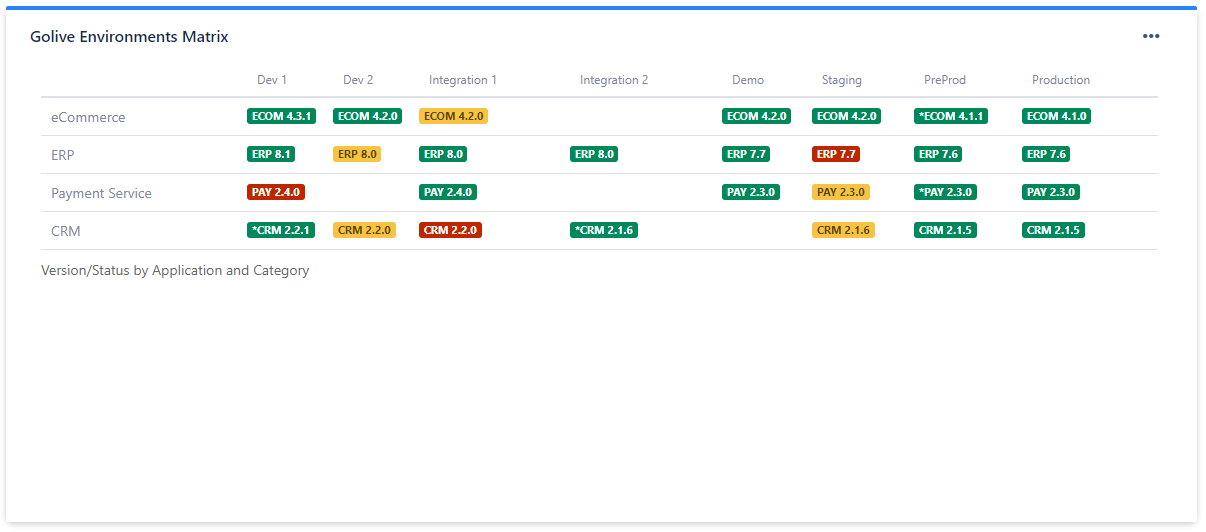 ‌Select the fields used for:
rows (Row Field)

columns (Column Field)

values to display inside the matrix (Label Field)
You can optionally link the matrix gadget to existing views saved in Search Environments.
---
Environments Gadget
Display you environments and their attributes in a classical table layout: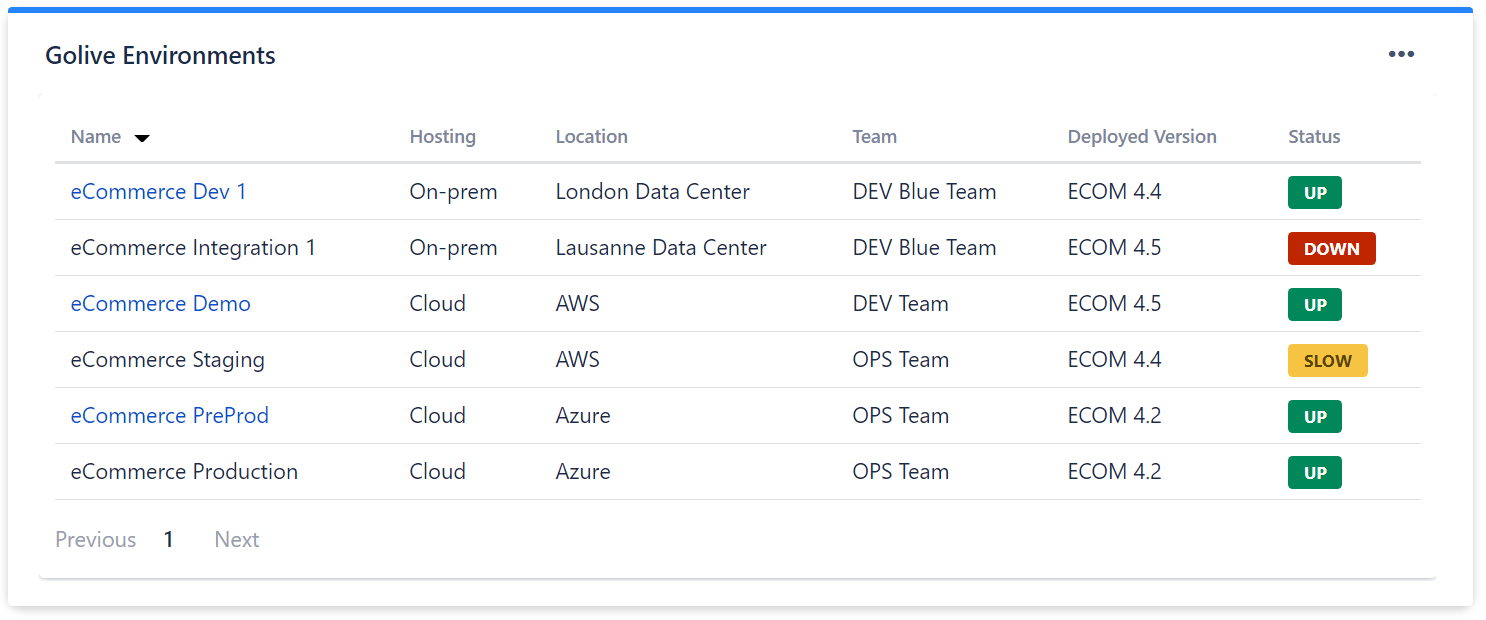 Customize the search filter, the displayed columns and their default sorting from its linked List View. Click on column's title to change default sorting.
---
Timeline Gadget
Thanks to the Timeline Gadget, you can display Golive Timelines in your Jira dashboards: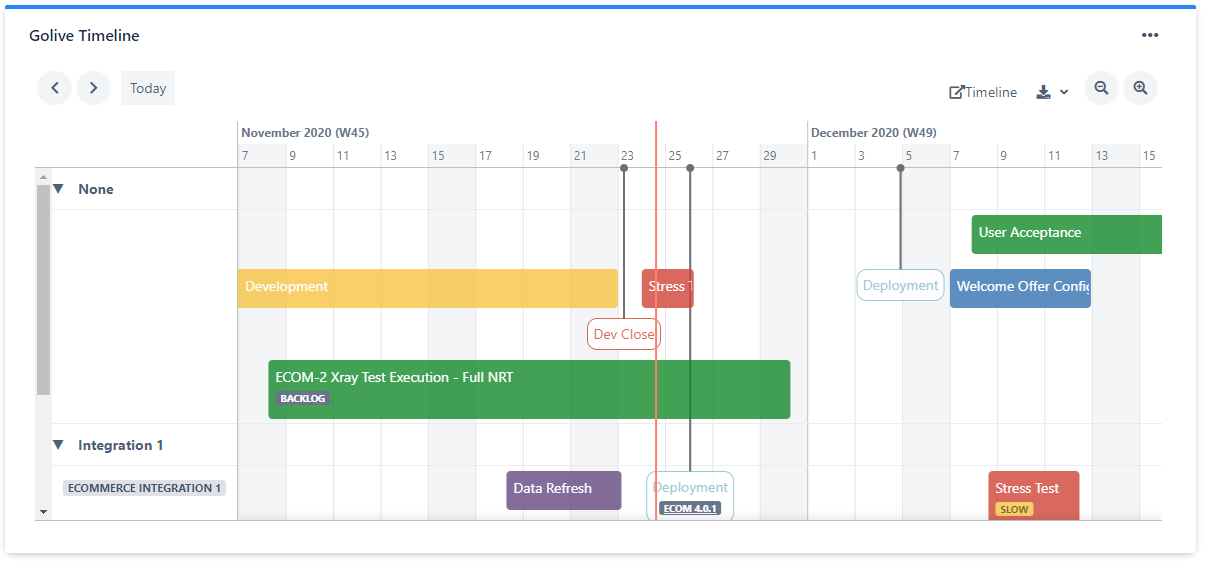 Check the Timelines documentation page.
---
Statistics Gadget
Environment Custom Fields can be used in all standard Jira Statistics Gadgets to build Jira Dashboards: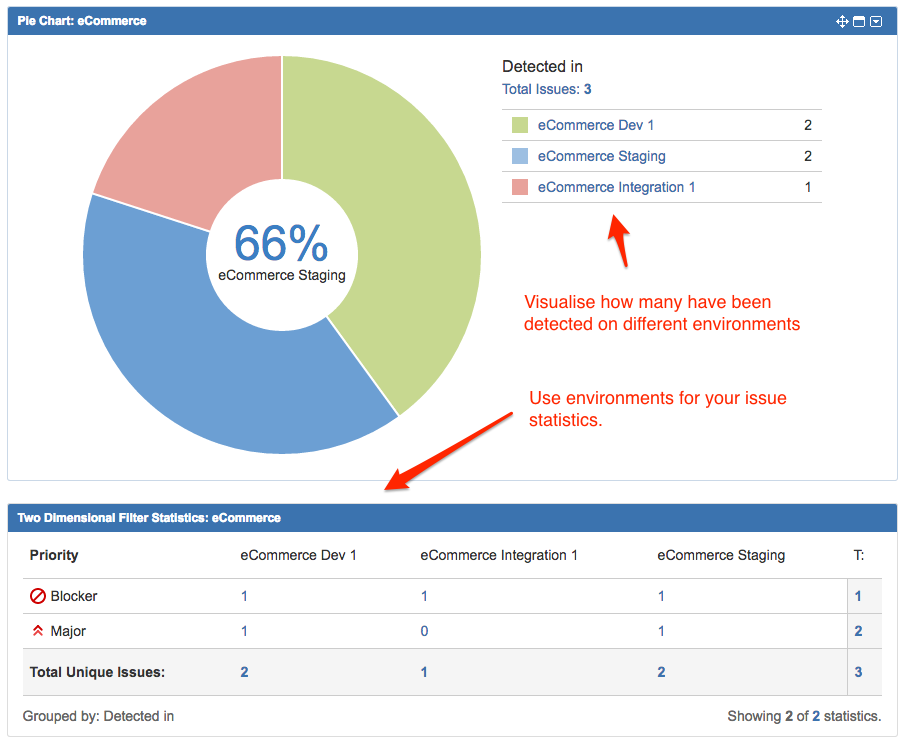 ---
Golive Gadgets in Jira
These Gadgets will be immediately available for your Jira Dashboards after installation of Golive: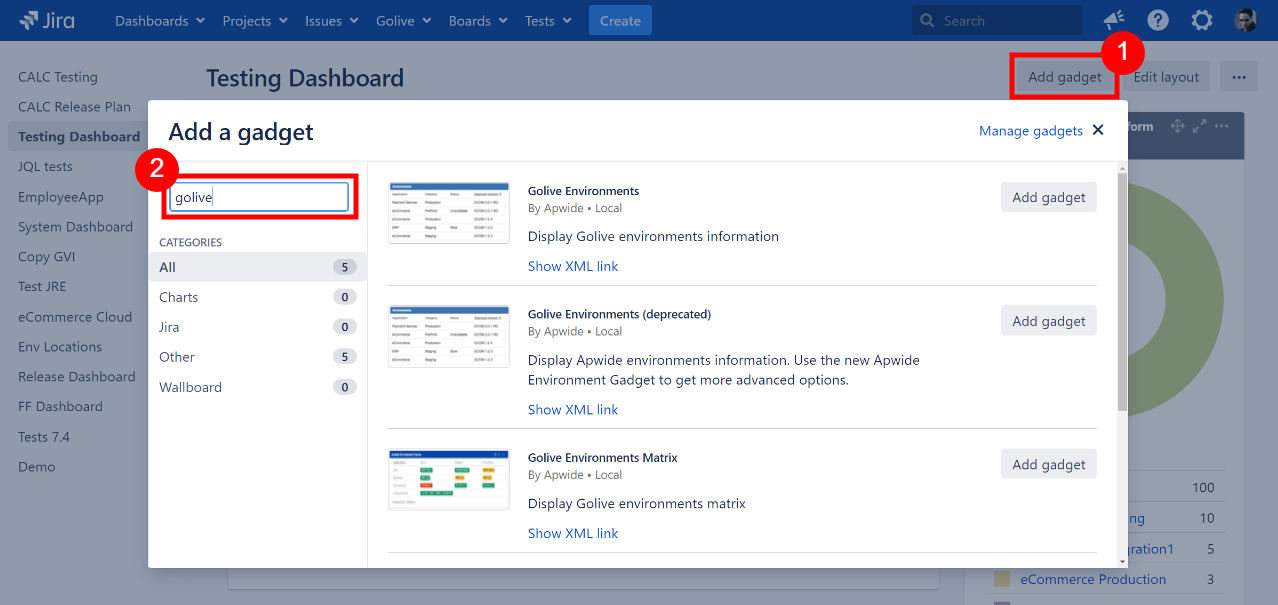 ---
Golive Gadgets in Confluence
Learn more here: View Environments in Confluence