View Environments in Confluence
---
You can display Golive Gadgets on your Confluence pages:
---
STEP 1


Register External Gadgets

Follow this Confluence guide in order to register Golive Gadgets in your Confluence.

The Gadget URL can be found by clicking on "Show XML link" in the Jira "Add Gadget" screen.
You should add as many URLs as Gadgets.

STEP 2


Add the Gadget to your Confluence page

To add a Golive Gadget on a Confluence page, click on the "Insert more content" button and "Other macros".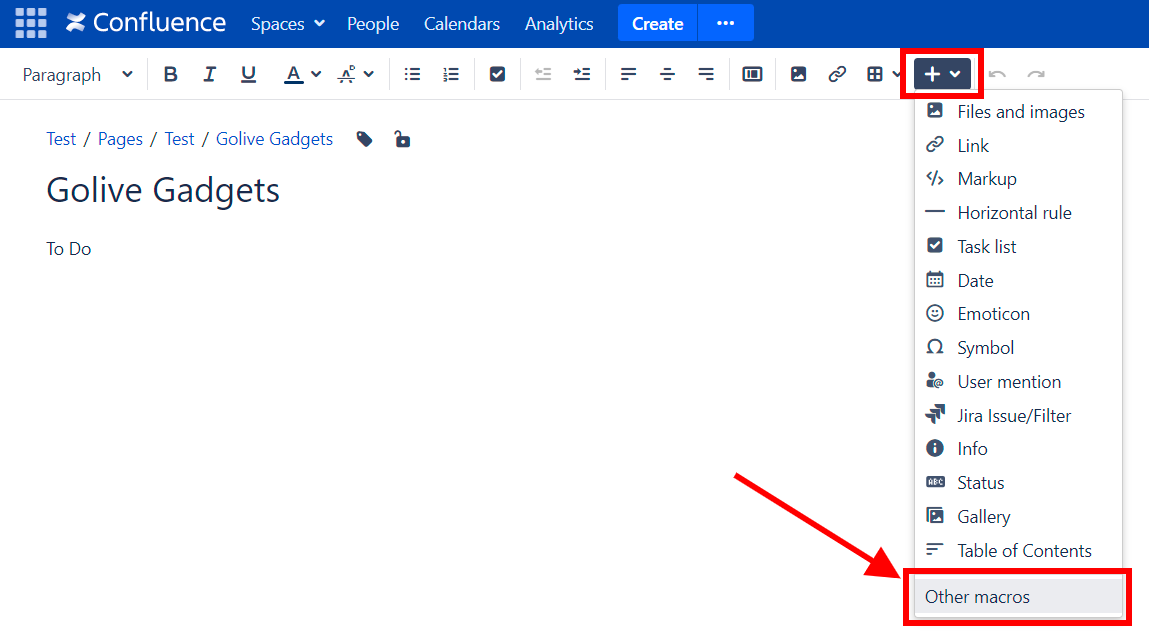 Your Golive Gadgets should be visible: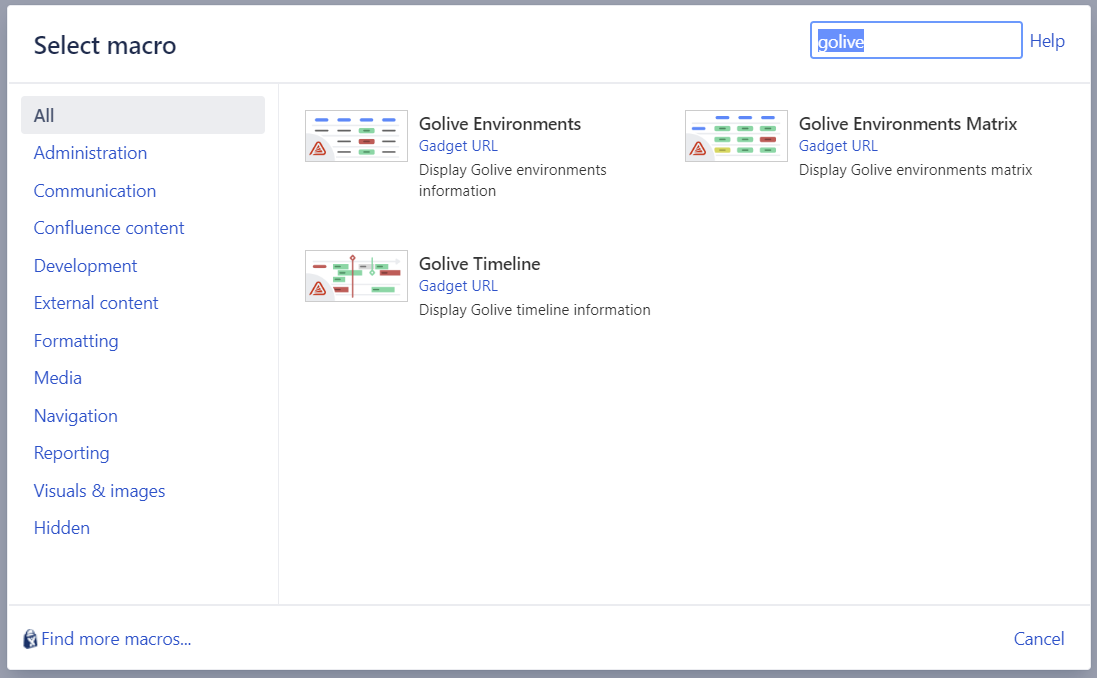 STEP 3


Configure your Gadget

Select the Golive view you would like to display and choose the different options.
Gadgets are added on your Confluence page: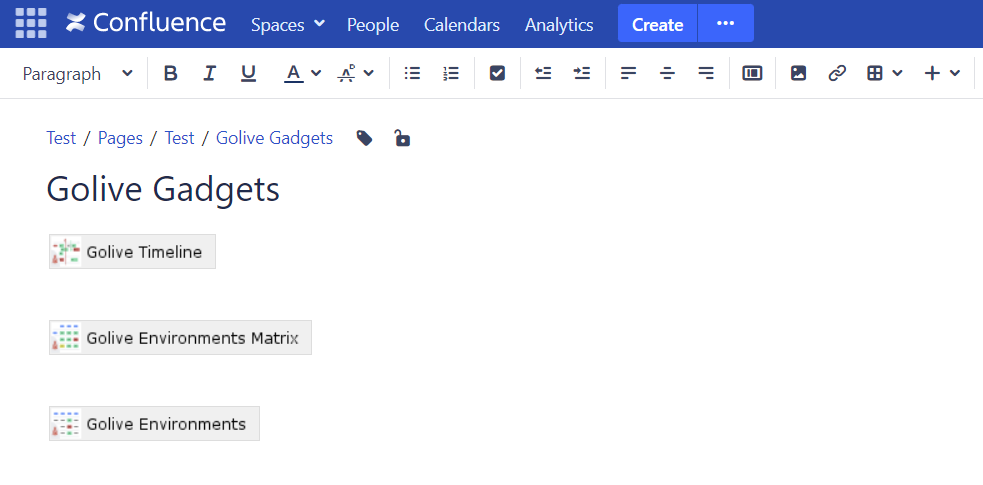 STEP 4


That's it!

After saving the page, Gadgets are displayed. If you don't see some information, make sure you are connecting with the same user and that you have the relevant permissions in Golive and in Jira (for displaying Issue Calendars).