Release 9.2
Released on July 18th, 2022 Golive Marketplace Listing | Version History
Before upgrading from Golive 8 to Golive 9
Golive 9 contains major changes and improvements, we recommend to validate the upgrade to Golive 9 on a testing environment before going to production. Perform a backup of your database before upgrading your production server. In case you need to rollback the upgrade to Golive 9, restore the database first.
Improvements
Jira 9 Support

Inline edition and drag-and-drop reordering for the following sections:

Environment Categories

Environment Statuses

Environment Attributes

Deployment Attributes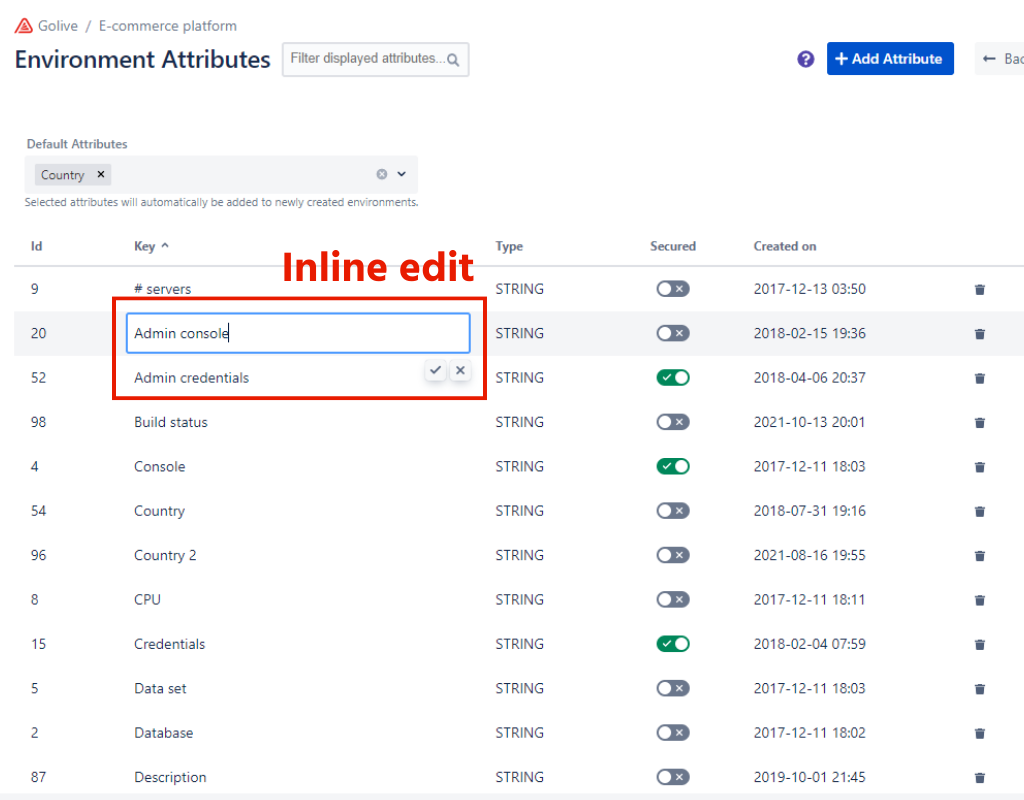 Bug fixes
Some users not able to create environments for an application linked to a project they are not allowed to view.

Unable to scroll on deployment dialog

Issues not re-indexed when environment name is updated
Deprecation notice
The deprecated legacy Timeline gadgets are not supported anymore by Golive 9. They must be migrated to the latest generation of Timeline gadget.