September 21st, 2022
Improvements
Track re-deployment of same version: new application option to support tracking of multiple successive deployment of a same version.

Improvements of the manage views screen:

Now opened in a modal to keep page context in background

Count of views shown on tab (favorite, my, predefined…)

Hide empty swimlanes option is now immediately available from an overlay menu on timeline

Smoother contextual application creation on environment creation wizard

Optimization of deployment logs loading
Fixed Bugs
New version not created on environment creation wizard is not correctly displayed

Newly created environment is not immediately available in environment filter
---
Track re-deployment of same version
You can now configure an application to keep track of successive deployment of a same version on a given environment. This prevents any merge of similar version (current default behavior).
This option can be activated in the settings of an application: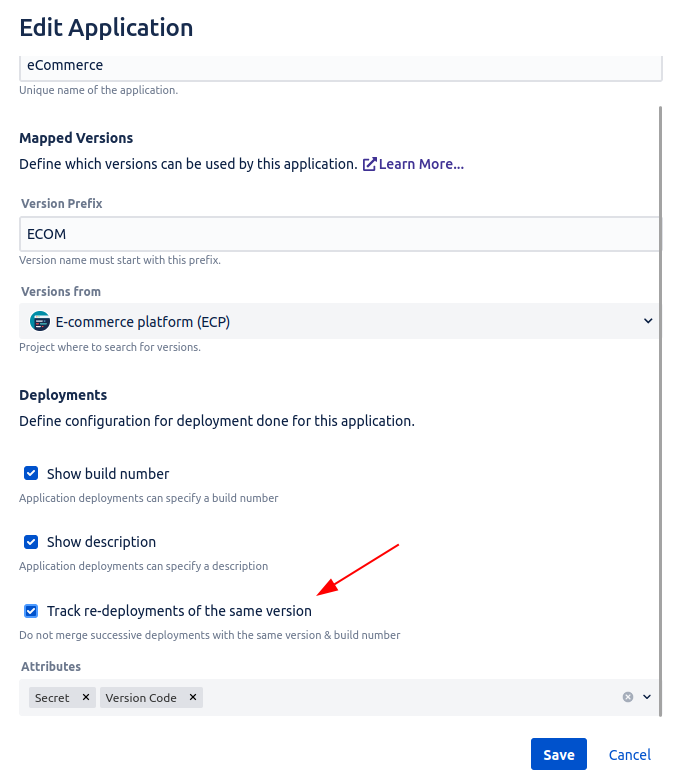 When this option is activated, each deployment of an environment is logged without any merge, it doesn't matter which version or build number it is. If this new deployment is the current one of an environment, an event will be triggered too (eg: for automation rule or for emailing).
On the following print screen, you see the successive ECOM 3.2 are logged on the eCommerce Dev 1 environment:

---
Manage Views UI Improvements