Release 9.17
Released on October 12th, 2023 | Golive Marketplace Listing | Version History
---
New features
Environment Deployments Logs
Access the new environment deployment logs from your Jira issues: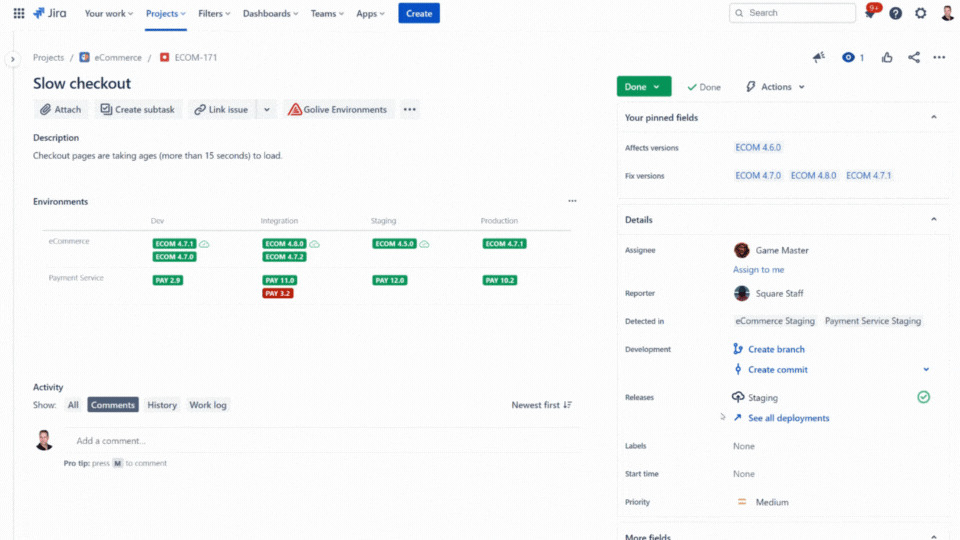 Get the complete deployment history of the environment, providing you with clear insights on where to test and validate your bugs, stories, and tasks.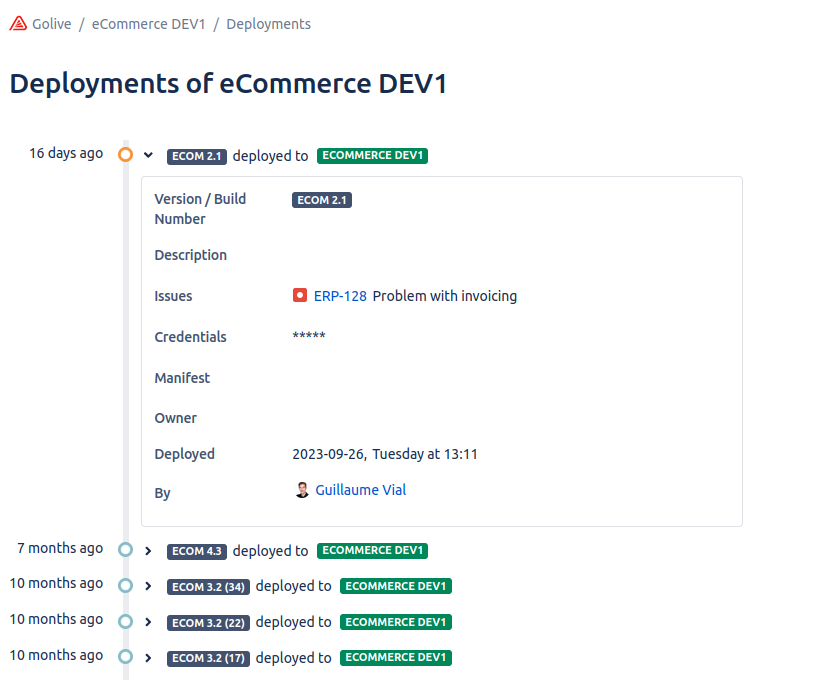 Issue Deployments Logs
Understand when a Jira issue was deployed to a particular environment.
Keep a comprehensive record of issue deployments with the new issue deployment logs:
Sort your Swimlanes by Environment Name
In addition to sorting by Category, Application, and manual selection, sort your swimlanes by environment name (Ascending or Descending).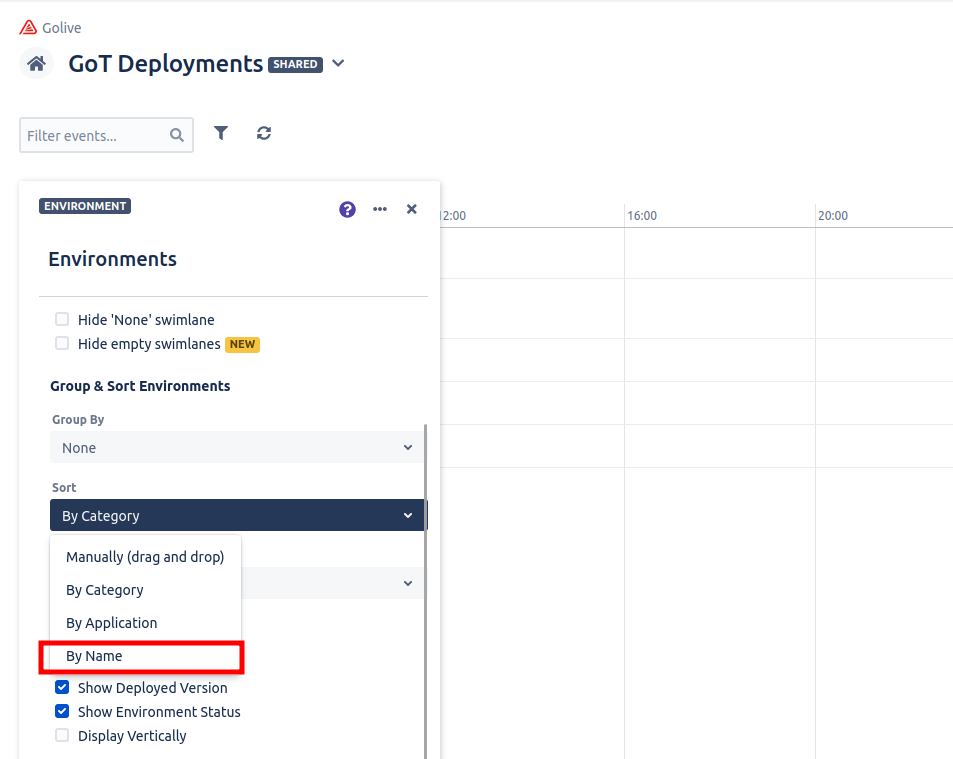 ---
Improvements
Performance: The Environment Issue Panel now loads faster, ensuring a smoother experience.

Performance: Deployment update and load processes have been optimized for improved efficiency.

Cloud Migration: Project and plugin properties, such as the Golive page or issue panel activation, are now supported.

Environment Search: Enjoy a smoother experience when adding or removing search criteria for environment searches.
---
Bug Fixes
Last Deployments: Fixed an issue where time was not correctly applied in the dialog when dragging and dropping a new deployment from the last deployment view.

Environment Matrix: Resolved an issue where attributes were not correctly displayed when used as labels in the matrix.

Environment/Timeline Views: Corrected an issue where view controls were always displayed, improving the user experience.

Performance: Added the Golive logo on the cloud page arrival for a more complete experience.

Deployment Dialog: Addressed the issue where the latest issue deployed date was not correct in the environment pop-up.

Issue Matrix Panel: Fixed UI glitches on some browsers related to the Issue Matrix Panel.

Timeline: Ensured that the timeline is correctly loaded on page arrival, preventing any potential issues.

Swimlanes: Swimlanes Options now correctly display "Manually (drag and drop)" instead of "None."

Environment Panels: Solved an error message issue when editing a panel without changing its name.
We appreciate your feedback, and these updates aim to enhance your workflow. Thank you for your continued support.
---
---