Thanks to the Golive Spider Map view, it is easy to grasp and visualize dependencies and tiers of an environment.
Open the Spider Map view
open details of an environment

click the "Map" button on top right: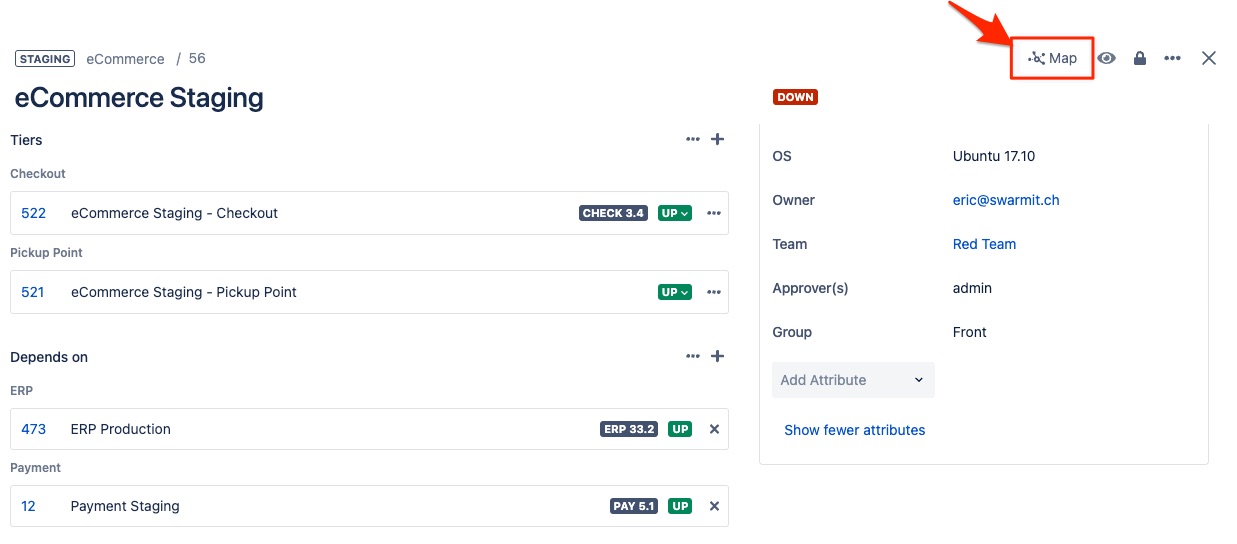 The "Map" button will only be visible if current environment has at least 1 dependency or tier
Browse the linked environments
Example of "Spider Map":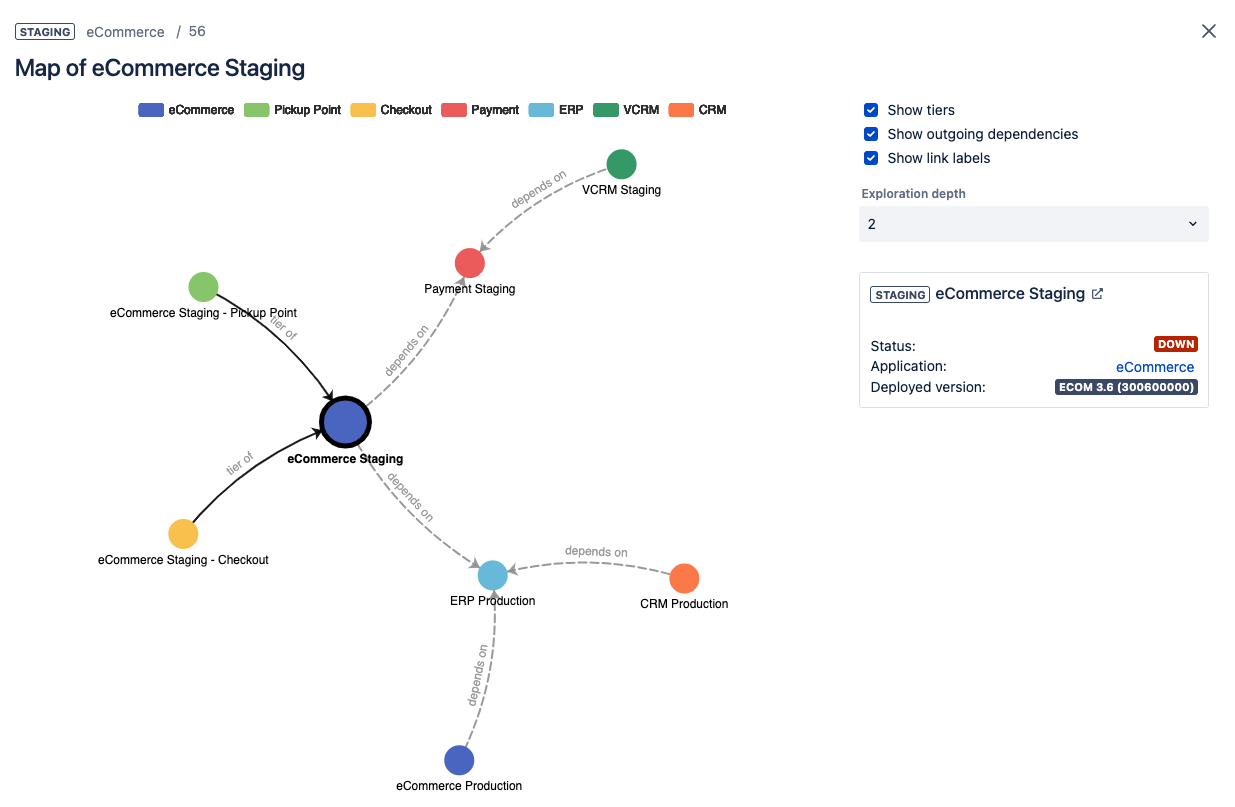 Play with the different options on top right in order to display more or less information.
You can also click on colored squares on top in order to show/hide environments of given applications.
Rounded nodes represent environments. Click a node or a link in order to display its details.
The biggest node represents the current environment, you can change the current environment by double clicking a node. The graph will be automatically re-arranged and centered around the new "current" environment.
You can drag nodes, zoom in / out or move the whole graph in order improve the desired visualization.
Quick Demo